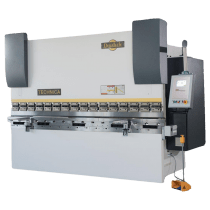 A wide selection of Hydraulic Press Brakes for sale. Hydraulic press brakes are used for bending sheet metal. (Sheet metal bending machines)
Choose from our selection of powerful and durable Hydraulic Press Brake machines with different speeds and levels of accuracy based on your industry or projects requirements.
Our CNC Press Brake Machines are environmentally and maintenance friendly. Many are low-noise, highly dynamic machines.
Click here if you're looking for Press Brake Controls?
For further information and guidance Contact us.  If you can't find what you are looking give us a call: 01562 744 873 and we'd be pleased to help you.
Display 15 Products per page